PUMPKIN CHERRY PECAN PROTEIN BARS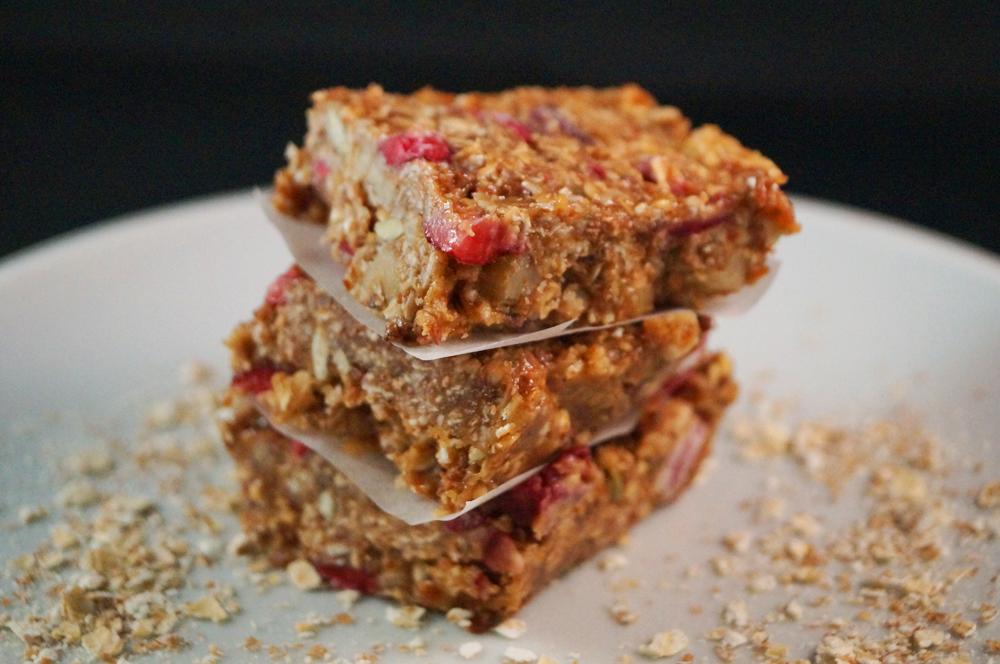 PUMPKIN CHERRY PECAN PROTEIN BARS
Prep time:
Cook time:
Total time:
Ingredients
3 scoops vanilla whey protein powder
1 ½ cup rolled oats
cup dried cherries
cup pecans, coarsely chopped (reserve 2 tbsp for topping)
1 cup pumpkin puree
⅓ cup egg whites
1 tbsp cinnamon
tsp ground cloves
1 tsp ground ginger
1 tbsp maple extract
2 tbsp molasses
4 packets all natural no-calorie sweetener ( try Stevia)
Instructions
Preheat oven to 4oo degrees F
Add all ingredients except pecan topping, to a large bowl and mix until thoroughly combined.
Lightly coat an 8X8 baking dish with cooking oil or spray, or line with parchment paper, cut to fit
Bake 20 to 25 min.
Remove from oven and let cook completely before cutting.
Nutrition Information
Calories:
180
Fat:
4.5g
Saturated fat:
.5g
Carbohydrates:
24g
Sugar:
8g
Protein:
11g
Cholesterol:
15g